G3: An industry-leading methanol plant with lower emissions intensity
The construction of Geismar 3 (G3) at our Geismar, Louisiana site is a project with significant engineering, logistical and workforce complexity. It relies on vast numbers of specialized workers from all over the world, more than doubling the typical number of workers on site. All the workers are carrying out work adjacent to two operating plants within an already busy industrial corridor.
The project, budgeted at $1.25-1.3 billion, is adjacent to our existing G1 and G2 plants, with shared infrastructure that creates material capital and operating cost advantages. G3 will be one of our lowest-cost plants with one of the lowest CO₂ emissions intensity profiles in the industry by utilizing excess hydrogen from the G1 and G2 steam reforming plants coupled with access to abundant and low-cost natural gas.
Once commissioned, the G3 facility will be capable of producing 1.8 million tonnes of methanol per year. Combined with the G1 and G2 plants, our three Geismar plants will represent one of the largest methanol complexes in the world.
G3 is a highly advantaged project that will strengthen our asset portfolio given its location, access to abundant natural gas and lower cost structure – and will further solidify our position as the world's largest methanol supplier.
G3 is scheduled to begin commercial operations by the fourth quarter of 2023.
G3 by the Numbers
1.8 million

<0.40

~75%

5+ million

Tonnes of methanol production capacity

Tonnes of CO2/tonne of methanol emissions intensity, one of
the lowest in the industry

Project completion as of December 31, 2022

Hours to date worked with no Days Away from Work cases
Construction Progress – October 2021 vs. February 2023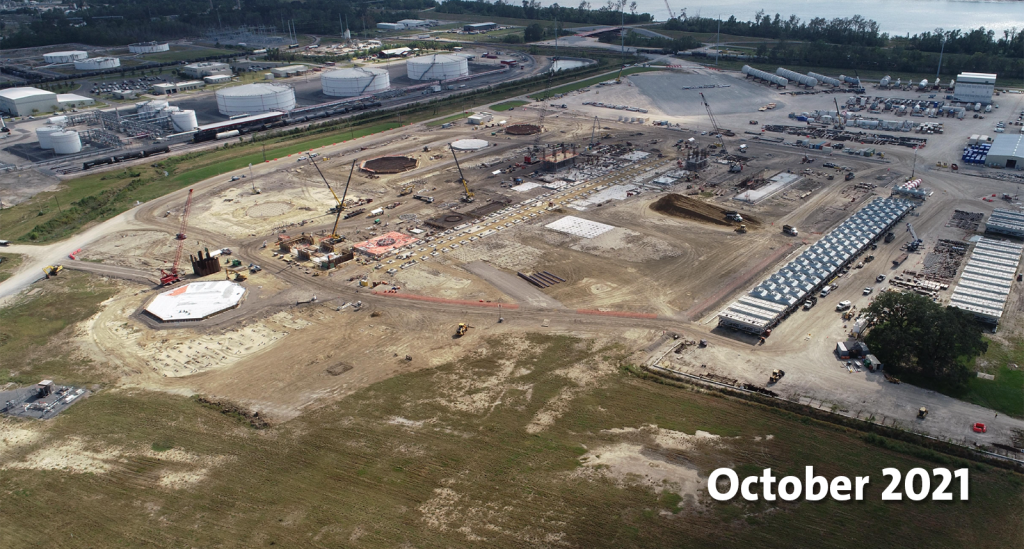 Project Update – January 2023