Our employees are central to everything we do. Together, we create a truly unique global culture at Methanex.
Our culture is a key driver of our business success and enables our key differentiator, The Power of Agility®, which positions us for growth, differentiates us in the marketplace and helps us attract and retain the best talent.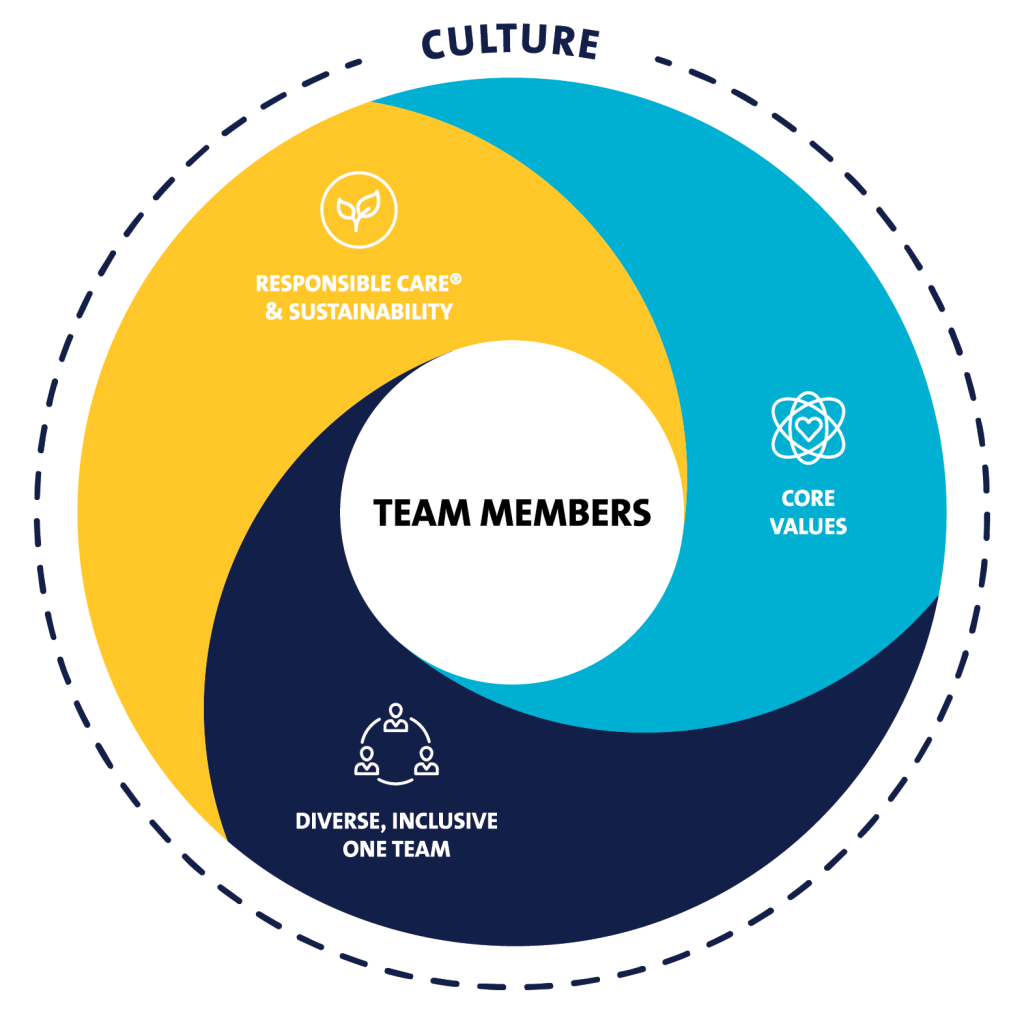 Methanex's culture can be captured in three key elements:
Responsible Care & Sustainability: We are committed to Responsible Care, a chemical industry initiative that informs our governance and the management of environment, health, safety, and community matters. The goals of Responsible Care, and the broader environmental, social and governance principles of sustainability, are central to our culture and to our broader sustainability efforts.
Core Values: Trust, respect, integrity, and professionalism are at the core of our business. They guide our interactions with each other and external stakeholders and remain the high standard to which we hold ourselves.
Diverse Inclusive One Team: We believe we do our best work together and we depend on one another for success. We are committed to working together as one team with diverse viewpoints and creating inclusive opportunities for team members across functions, regions and disciplines to contribute to our shared success. We are also committed to Learning and Development, ensuring our team members have the knowledge, tools and opportunities to maximize their potential through a unique combination of on-the-job learning experiences, coaching and mentoring, and formal development opportunities.
Read more about our commitment to Diversity & Inclusion.
Build Your Career with a Global Leader
Join a global leader and build a rewarding career. Learn more about working for Methanex.